SEEKER-10 HD 10X Optical Zoom Camera with 3-axis Gimbal
Availability:
Out of stock
Out of stock
Details
SEEKER-10 is a high end HD 10X zoom camera with accurate 3-axis gimbal, it offers great image quality and stability throughout its full zooming range, and it can be widely used in various rescue and search missions. The SEEKER-10 can take photos up to 3.5 mega pixel, and the static attitude tracking accuracy of this gimbal is ±0.01. By Using the aeronautical material, magnetic encoder and 1035 wide dynamic lens, the SEEKER-10 is able to balance between agility and image quality in a perfect way. Head-lock, FPV mode and return-to-center functions of the gimbal may greatly faciliate your operation and bring you comfortable experience. Another feature of SEEKER-10 is the minimized temperature drift.SEEKER-10 has Inner Heating system that can keep the camera working in ultra-low temperature conditions in special search and rescue missions.SEEKER-10 is also able to uner extremely hot weather. Apart from Analog output,SEEKER-1 also supports HDMI output, so you can choose to use HD video link like lightbridge, Connex, Insight or similar HD video link.
Features:
All in one design with built-in 10x zoom HD camera.
Use BaseCam SimpleBGC 32-bit controller encoder.
Compact structure yet easy to install.
Head-lock, FPV mode and return-to-center functions
1035 Wide dynamic Lens.
Minimized temperature drift.
Support HDMI output.
Can work in extremely cold/hot environment (Operating Temperature: -30℃~+40℃).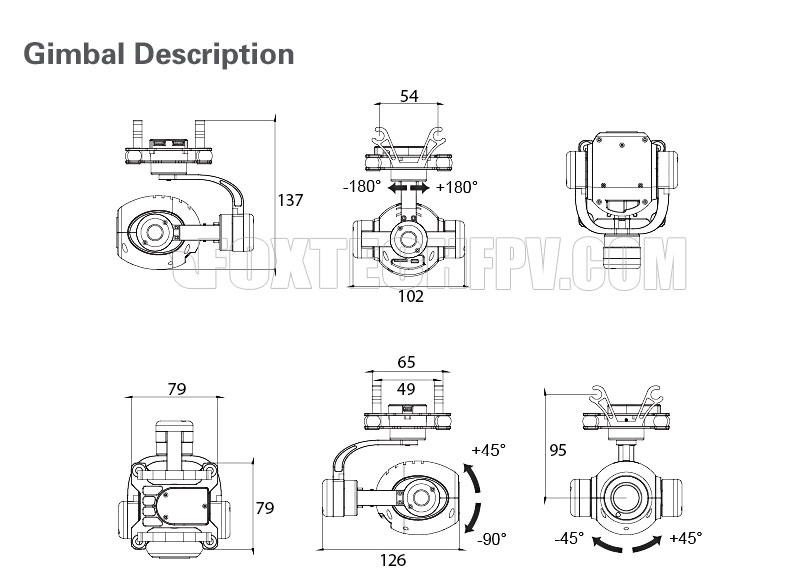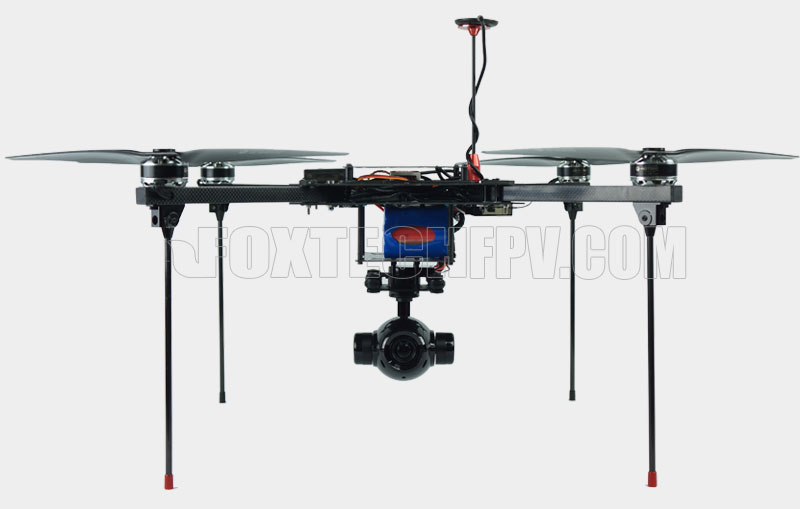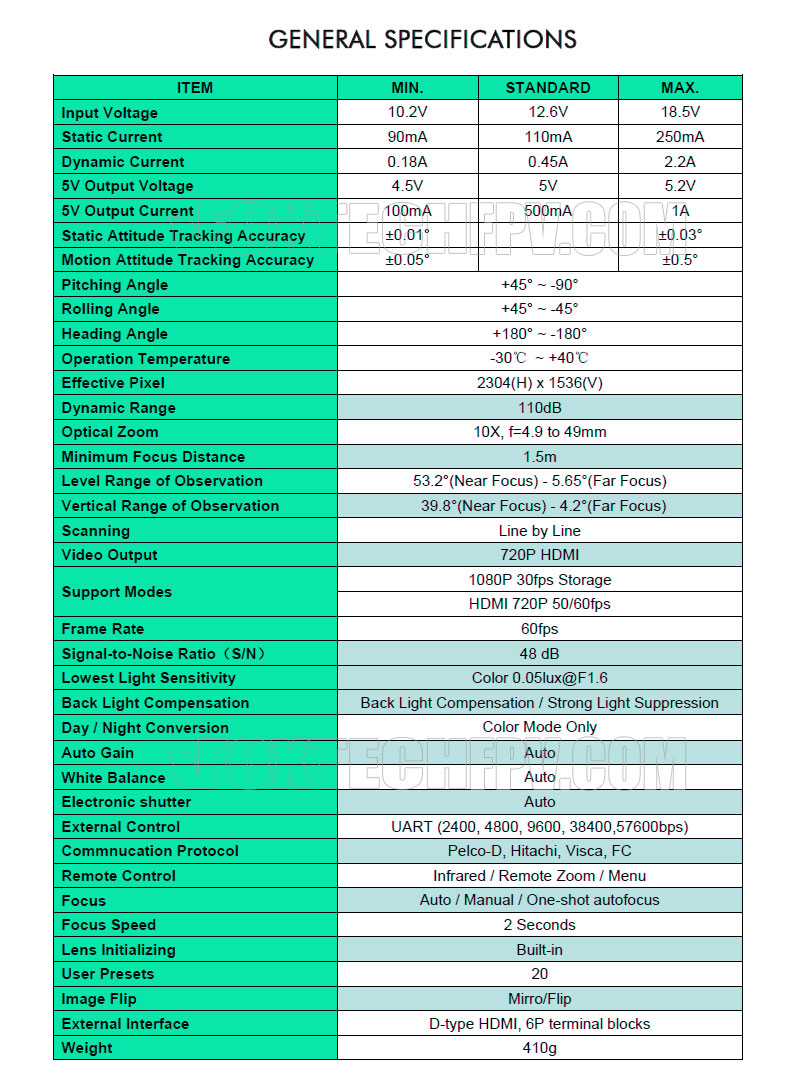 Includes:
1xFOXTECH SEEKER-10 HD 10X Optical Zoom Camera
1xFOXTECH SEEKER-10 3-axis gimbal