Flywoo Firefly 1.6'' Baby Quad Analog Micro Drone
Note : Dispatch time for this product is upto 7 working days.
In an effort to push the boundaries of carry the camera on the smallest platform, Flywoo designed the smallest quadcotper possible in their history.
Firefly Baby Quad , a nano- sized fpv drone designed to carry Insta 360go ,SMO 4K camera for some action flying.
Weighing in at just 47g , the Firefly Baby Quad is small , flexible, stable , but is full of power and offers unmatched control . Pilots can quietly enjoy the fun of shooting a video without jelly.
The Baby Quad is equipped with GOKU F411 13A STACK and 4pcs Nin V2 1203 5500KV motors, to bring the Firefly a quiet, stable, flexible and long flight time characteristics. Perfect for the indoor and outdoor recording every beautiful flying moment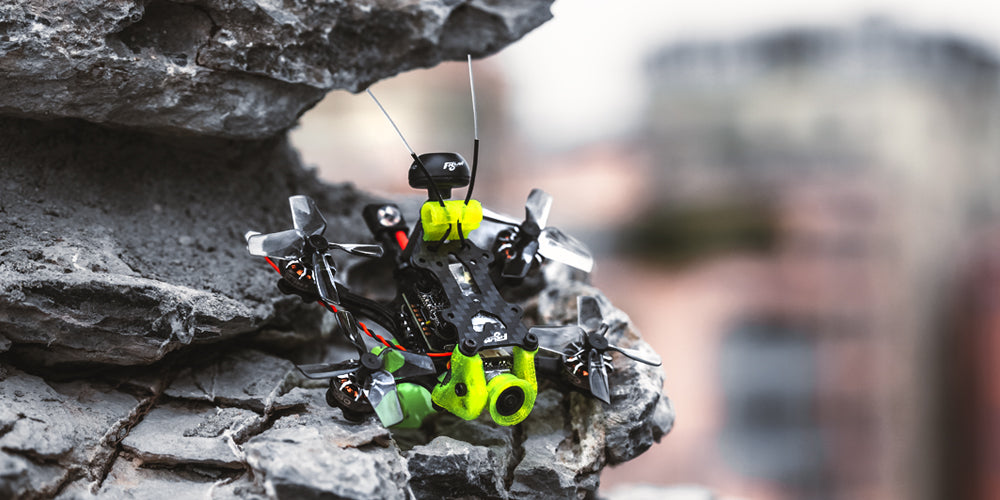 Specifications
●Weight: 47g
●Wheelbase: 80mm
●FC & ESC : GOKU F411 16*16 STACK - ( FC+13A ESC )
●Frame: Firefly Baby Quad Frame (Analog Verison)
●Motors: Nin V2 1203Pro 5500KV
●Props: Gemfan 1636 40mm-4 V2.0
●VTX:  Goku VTX625 450mw
●Antenna: Atomic 5.8GHz Antenna Length 30mm (RHCP)
●Battery: 4S 450mAh / 4S 300mAh battery (Not including
Small shooting platform
Firefly Baby Quad , a nano- sized fpv drone designed to carry Insta 360go ,SMO 4K camera for some action flying.

Nin V2 1203Pro 5500KV , More Powerful!
●Power efficiency becomes higher, experience more flight time
●Adopt a curved magnet structure to achieve more smooth and silent

Built-in SMO Power Cable

Super non-slip upgrade
High Quality sticky battery pad for your LiPo Batteries. This durable battery pads made from PU material can stick to a battery at 90° on its side and even rotate 180° without falling!
Flywoo's newest strap offering is a perfect balance of light weight, functionality and durability. The surface of the Strap is covered with non-slip silicone . Perfect for micro drones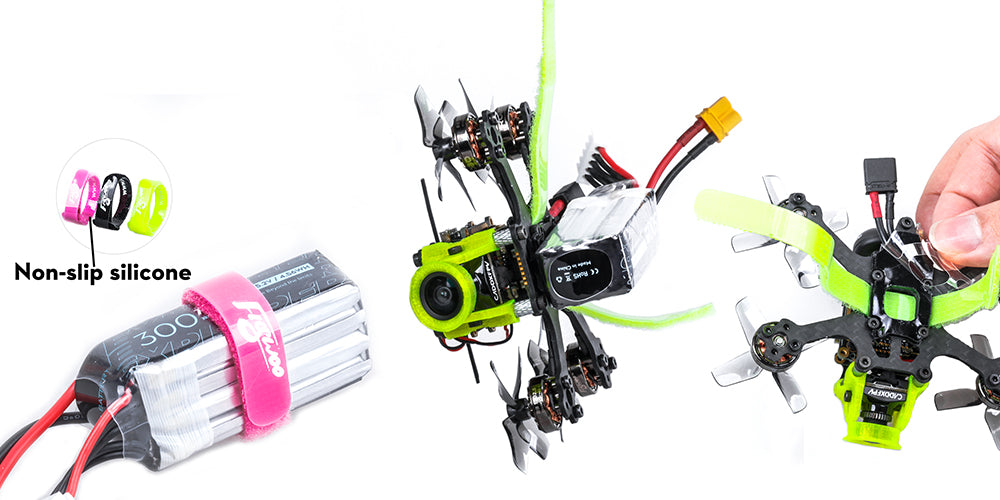 Goku F411 FC with Led
GOKU F411 16X16 STACK, support 4s battery. Use powerful STM32F411 chip,5V/2A BEC, black box, WS2812LED
Support 2 complete hardware, 1 serial ports, I2C and other functions are all open ! Enough to meet all FPV needs.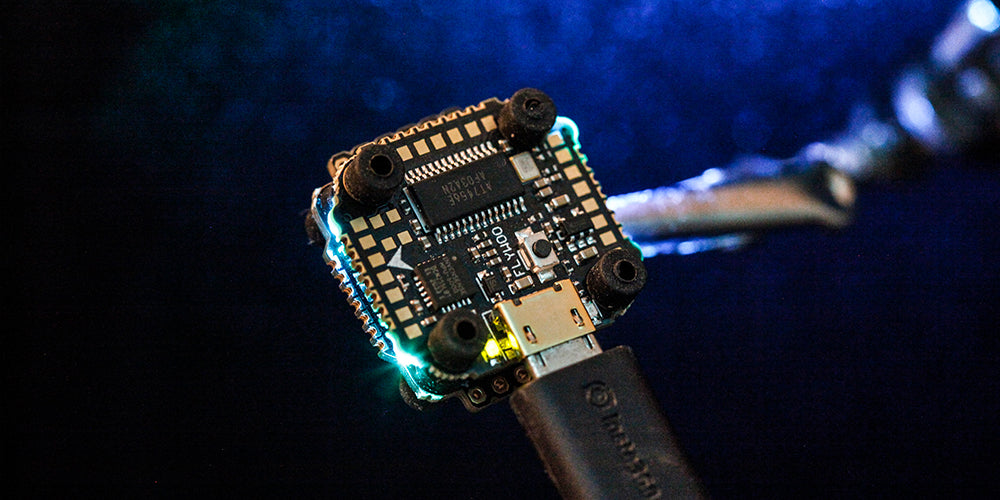 Battery recommend
Flight time:
About 4:30min flight with Explorer 450mAh 4S battery
About :3:30 min flight with Explorer 300mAh 4S battery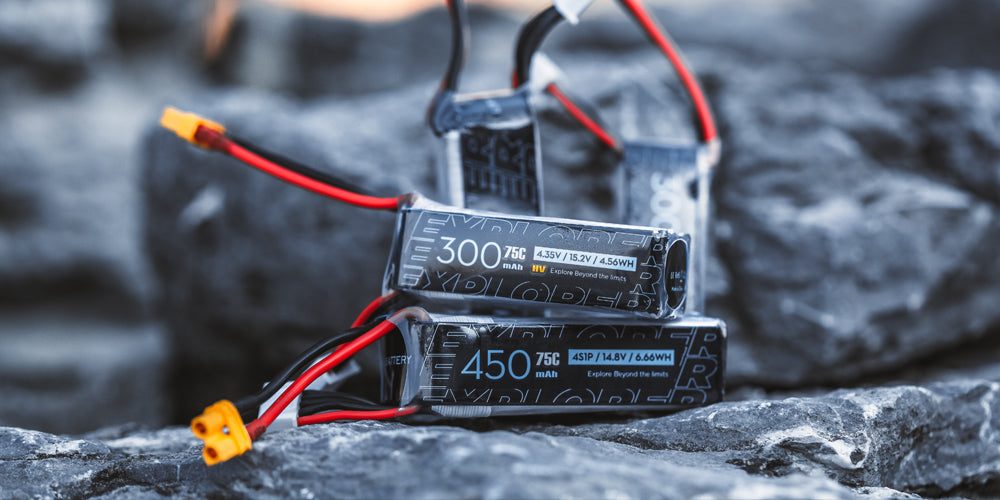 Includes
1 x Prebuilt and tested Firefly Baby Quad
2 x Gemfan 1636 40mm 4-v2 Props
2 x FLywoo Battery Strap
1x Firefly spare hardware set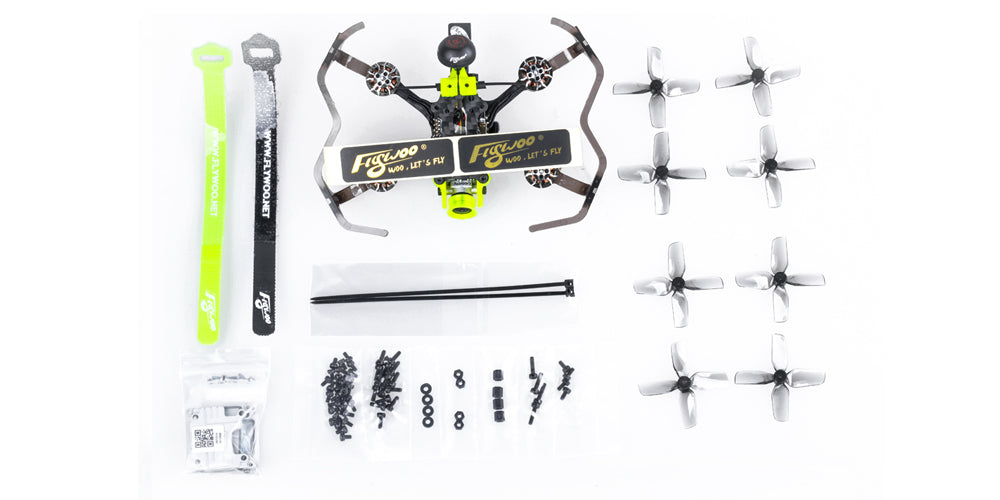 Ridiculously Tiny 4K FPV Drone is Actually Awesome!!!
Flywoo Firefly Baby Quad HD - Review & Flight Footage
Testing Flywoo Baby Quad - Don't be fooled by its small size, it's got some power
Flywoo Firefly Baby Quad Review
More Information

| | |
| --- | --- |
| Kits | PNF |
| Brand | FLYWOO |